Talentful Spotlight On: Sanctus
5 October 2021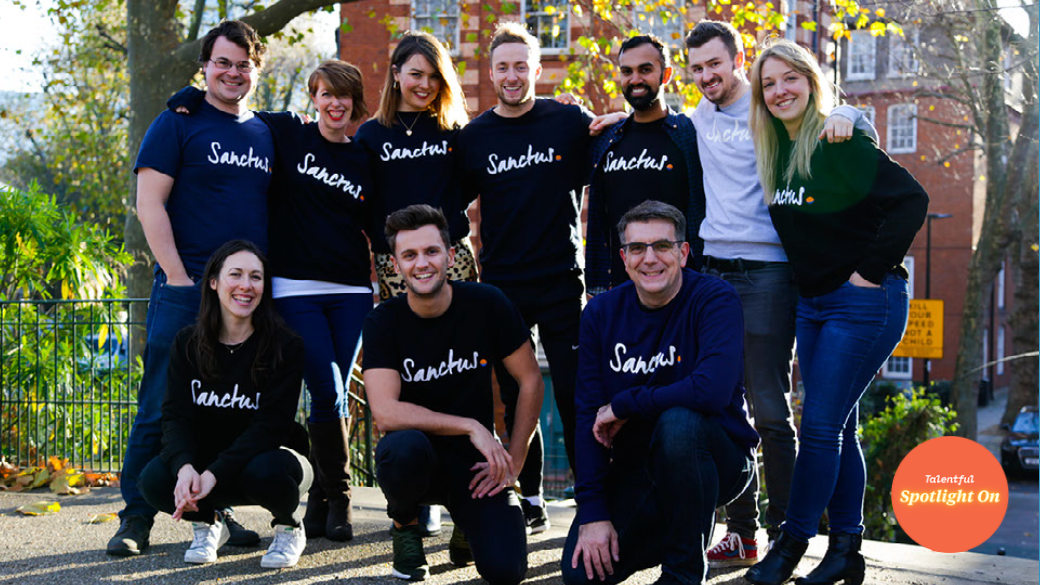 "Last year has shown us that you just can't beat real human interaction and connection." - George Bell, Marketing Manager at Sanctus.

In a new series of blogs, we'll be speaking to inspiring businesses that exist to fix common challenges that both companies and professionals experience in today's world. Whether that's solving problems inside the workplace, enabling organisations to thrive, or helping people tackle difficulties they may face in their personal lives, we'll be highlighting organisations that are succeeding while staying true to their mission and making a difference to the world in the process.
To kick off this new series, we first shine a spotlight on Sanctus, a mental health organisation that brings sanctuary spaces to workplaces across the UK and beyond.
In this short interview, George Bell, Marketing Manager at Sanctus, tells us about their long-term mission to create a world where mental health is viewed the same as physical health and how one day they hope to establish the world's first mental health gym on the high street.
In writing, George shares how they are fulfilling that mission so far through Sanctus coaching in the workplace.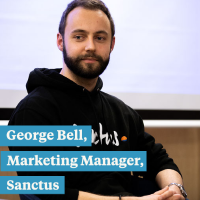 Tell us about why Sanctus exists?
Sanctus exists to change the perception of mental health. Historically, mental health has only been something that people talk about when things get bad. "Mental health" has been seen the same as "mental health issues" when really the latter is part of the former, just like not all physical health is about physical health issues. 
We want to bring the mental health conversation out of the shadows into everyday discussions and make working on our mental health something people aspire to do rather than be ashamed of.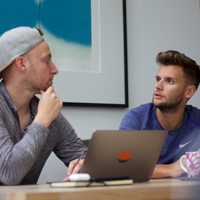 What is your long-term mission and vision for the future as a business?
Our ultimate goal is to build the world's first mental health gyms on the high street. For us, that'll be the day the conversation has changed – when people are proudly walking in off a busy high street to work on their mental health. But what underpins all of this is that we want to make mental health accessible and give people multiple routes into mental health support. There are so many things people can do for their mental health; therapy, coaching, meditation, running, yoga, painting…the list goes on. Everyone is at a different stage on their mental health journey, so we want to offer more and more routes to meet people where they're at.
Right now, our main product is 1-2-1 mental health coaching in the workplace, where we allow time and space for people to talk about the most important things in their lives; themselves. It might be goal setting, it might be career development, or it might be a space to work through issues or a rant. Why are we so focused on providing support in the workplace? That's where we spend most of our time, so that's where we feel like we can have the most impact.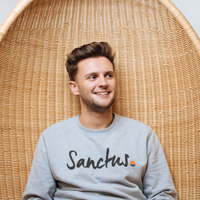 Where did the idea for Sanctus come from?
It was born out of our founder James Routledge's struggle with his own mental health. After suffering from anxiety and panic attacks, he felt he had nowhere to turn. Searching around on the internet left him on scary, clinical websites that made him feel more isolated. He wanted to create the space to turn to that he never had. He also saw how accessible physical health was and questioned why mental health couldn't be seen in the same way. 
Do you think companies lack what you offer as a service? And why? 
Yes, 100%. Most businesses are miles behind where they need to be with supporting the wellbeing of their employees. I don't write this to shame anyone, as it's a complex topic and most don't understand how to bring in the appropriate support. Nevertheless, the majority of employees don't get enough support for their wellbeing. Mental health conversations in the workplace are still relatively new and in their infancy, and we're only really just starting to see the movement take shape.  
Who are some of your clients?
We work with businesses of all shapes and sizes – startups, scale-ups and enterprise organisations. Some of our partners include Red Bull, KFC, Just Eat, BCG, Spirit Energy, Bulb, MVF, Octopus Energy, Reach PLC, The Body Coach (Joe Wicks) and VaynerMedia.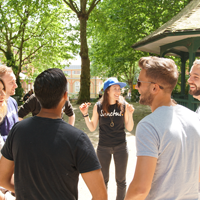 Who are your competitors? And how are you different from your competition?
One thing that we're proud of is that we're one of the first and longest-standing providers of mental health support in the workplace. Our coaching model and practice was one of the first structured and regulated coaching models in the world to be used in the workplace and, today, still one of the most robust.
Unfortunately, much of the mental health industry, particularly the coaching market, remains unregulated. All our coaches are accredited with a professional body, and we have strict standards around quality. We hire roughly only 10% of coaches who apply to us, after a 4-stage recruitment process. Our Coaches admit it's probably the most challenging interview process they've even been through!
Many of the other providers are either content or resource platforms (such as Unmind) or straight-up providers of therapy (such as SelfSpace). The easiest way to describe mental health coaching (which is what we do at Sanctus) is that it provides a safe space to talk openly about anything which may be troubling you and takes a slightly more 'proactive' and 'practical' approach to how best to move forward. In contrast, therapy can often be quite an explorative process where you go quite deep into the origins of an issue. There is a place and a need for both, depending on the individual. Our coaching can also help identify emerging mental health concerns early on to provide a pathway towards therapy or other forms of treatment.
Finally, we're human-first and tech-enabled. Not the other way round. We provide sessions in person and virtually but our focus is 100% on providing the highest quality of coaching support. Our mission as a company is on human connection, not on building the shiniest tech.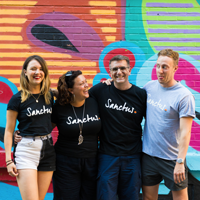 As a business, what was the biggest lesson of 2020?
The need for human connection. Obviously, we went totally remote during COVID, as did our product. We switched from 90% in-office face to face coaching to 100% virtual. There's been a lot of talk about remote working over the last few years, and a lot of tech-based mental health companies have been flooding the market recently, particularly in the previous year. But for us, the last year has shown us that you just can't beat real human interaction and connection. 
Our team dynamics and culture have suffered because of the lack of face time. While there are plenty of studies to show video coaching is just as beneficial as face to face, many of our coaches prefer working in-office.
We're going to move to a more hybrid model (both for our team and our product), but we won't be going totally remote, as we've seen the need for real human connection. 
Where do you see Sanctus 10 years from now?
That's a tough one! Our grand mission is to put mental health gyms on the high street, so I'm going to say that we'll have a few of them dotted around a high street near you…
Welcome to Talentful
We help talent leaders succeed by providing experienced in-house talent acquisition teams who are dedicated to your business via a monthly subscription model, allowing you to scale quickly and efficiently.