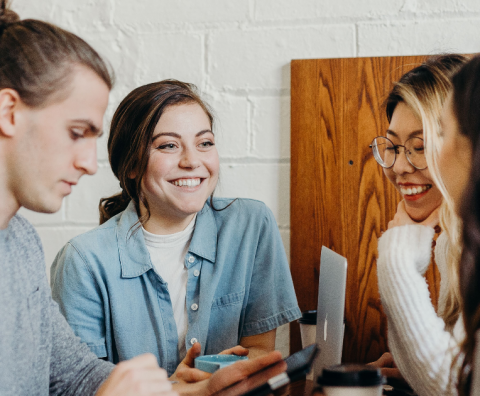 Trusted by the world's best brands
Our embedded model gets results time and time again. From helping scale two of Europe's fastest growing startups to partnering the biggest tech businesses in the world, the bespoke solutions we provide continue to exceed expectations.
Discover some of the highlights to date below…
Don't just take our word for it
Making the decision to onboard Talentful as an embedded solution to help drive high-volume engineering hiring at Lyst was 100% the right one.
Talentful hit the ground running with complex engineering hiring needs and were able to build great and trusted relationships with our hiring teams. We would definitely recommend!

When we initially engaged with Talentful I was unaware of them as a provider and had the assumption that it was almost as an agency partnership.
I can 100% say they have well exceeded expectations. Our Talent Partner has not only integrated so seamlessly into the team but she has added a huge amount of value to our end-to-end hiring process and ability to hit our goals.

Our internal team reached 100% capacity after Hopin's growth surged at the beginning of 2020 and we needed support to scale fast.
Talentful offered a fantastic solution by providing expert talent partners that could hit the ground running straight away. The Talentful team has not only helped us scale at speed but has also massively improved the candidate experience and reshaped many hiring processes, which has enabled us to hire much faster.

"Talentful really embedded themselves into Depop's team and culture, which meant that we were able to identify strong candidates, run efficient recruitment processes, keep communication high and significantly reduce our time to hire.
I would highly recommend the Talentful crew to any company looking to grow their team quickly and efficiently."

Talentful really allowed us to shift the goalposts for what was achievable. More than doubling the size of our engineering team in the space of a year unlocked previously out of reach opportunities, whilst the foundations and training put in place by the Talentful team meant it wasn't just a short-lived spike of growth for us.

With limited permanent headcount available for an 'unproven' talent strategy, Talentful offered a great solution by providing experienced and well-trained talent partners that could hit the ground running straight away.
The Talentful consultants we have on site are very much part of the team and have been getting stuck into the day to day hiring as well the various strategic projects we launched this year to get tools & processes in place.

There have been many partners that I have dealt with throughout my professional life but what strikes me the most about Talentful is their drive to in-depth understand your business and based on that provide the best possible outcome.
They are extremely results orientated as well as driven to deliver exceptional experience and value for your business. The partnership with Talentful enabled Taxfix to scale up at a pace that matched our ambitious growth plans.

At SB it's not just about hiring people quickly - we have a big focus on hiring the right people, the talent experience and being known as an amazing place to work. The great (and unique) thing about working with Talentful is that they deliver results whilst also putting emphasis on this at the same time. They hired over 40 tricky roles for us and gave us processes and learning that we needed so that our new joiners felt empowered to do their best work from day one. Their consultants were fantastic brand ambassadors too and a delight to work with.

Taking a more executive-search style approach to a couple of niche/leadership roles has been the project that stands out most clearly; from doing market-mapping and talent intel research to a higher level than most exec-search firms I've worked with, to tailored, strategic candidate reach-out/engagement plans.

Find out how we can help your business
Get in touch today and find out how we can help.