Talentful Spotlight On: Multiverse
8 June 2021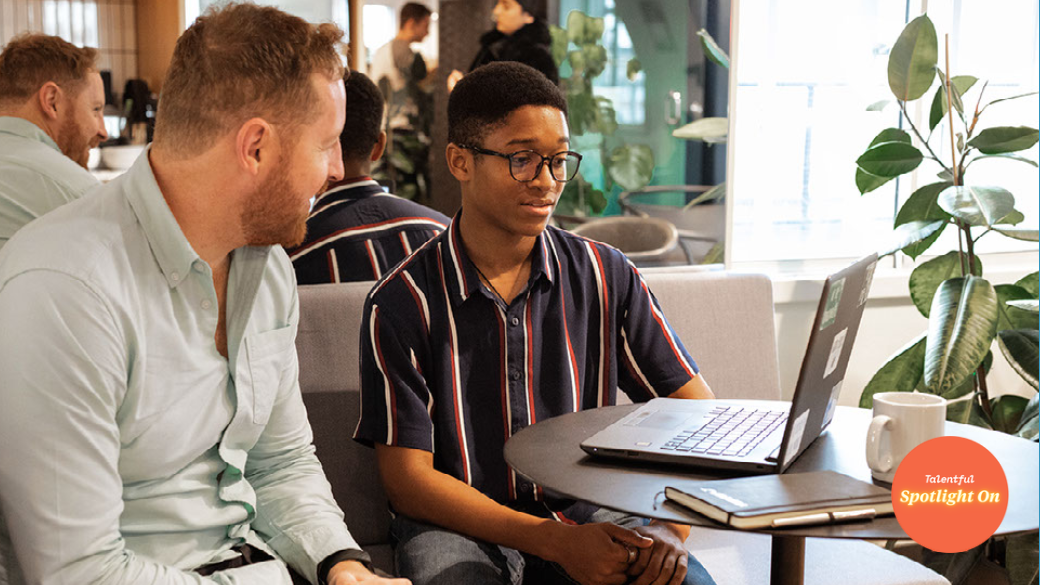 "We are building an outstanding alternative to university and corporate training – tearing up a broken system and building something new..." - Steph Wright, Team Lead at Multiverse.

Following on from our first blog launching our new series "Talentful Spotlight On", we shine a light on Multiverse, a UK startup that is building an outstanding alternative to university and corporate training.
Formerly known as WhiteHat, Multiverse matches non-graduate talent with apprenticeship opportunities at some of the world's best employers, such as Sky, Facebook, Morgan Stanley and Citi.
Unlike traditional paths in education like university or college, Multiverse programmes set apprentices up with technical training, hands-on experience and professional development, offering individuals learning support that continues throughout their career.
In this interview, Steph Wright, Team Lead in the Digital Academy at Multiverse, tells us about their ongoing mission to change a broken system and dives into how exactly they are building a diverse and talented pool of future leaders.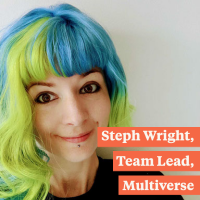 What is your role at Multiverse?
I am a Team Lead in the Digital Academy; which means that I get to work with amazing professionals, such as data experts and teachers, that want to become exceptional data coaches. We have a 90-day programme that trains associates in all aspects of online teaching and coaching methodologies, allowing them to hit the ground running from day one as a fully-fledged coach! We use a combination of theoretical academy sessions, reflective observations, and applied learning to support our epic coaches with their delivery sessions.
I am so lucky to work with these amazing humans every day, watching them develop their skills, reflect on the next challenge and then tackle it head-on. You don't have to be an ex-analyst to have the skills needed to turn data into insights. You don't need a PhD in mathematics to inspire a group of apprentices to investigate the latest Machine Learning craze and use it to bring value to their company. And you certainly don't need to be an ex-chemistry teacher with a penchant for fire to bring alive abstract concepts and make them REAL for your apprentices.
We look for potential in the coaches we hire, just as we do when recruiting apprentices on behalf of our clients. If you fancy having one of the best jobs, in the best company, check us out here.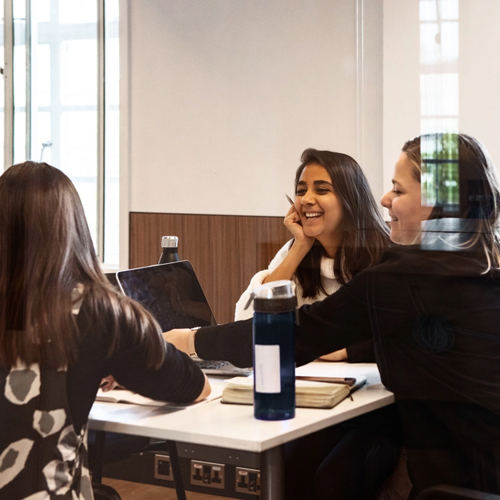 What problems are you and the company trying to solve?
As a nation, our current focus on the academic modes of education and subsequent routes into employment are not serving young people well. GCSEs and A-Levels are just not an accurate representation of an individual's true potential.
If you don't think there is something wrong with this system…well…
My Maths A-Level grade was low because I took Mechanics instead of Statistics in my second year (I'll be honest, as a 17-year old I was given a choice between Mechanics and its accompanying trip to Alton Towers, or Stats with…just Stats). What I didn't know at the time, was that I have a medical condition that makes it hard for me to understand concepts linked to spatial acuity – in English, I'm clumsy and can't even understand Ikea instructions! Even though my teachers were amazing, I hadn't been diagnosed, so they didn't know how to help me demonstrate my potential.
And that is what we do here at Multiverse. We are building an outstanding alternative to university and corporate training – tearing up a broken system and building something new – combining applied learning, expert coaching and a vibrant community to recognise the whole individual.
We're focused on levelling the playing field – we know that talent is evenly distributed, but opportunity is not. We're laying the path to success for talented people, whatever their background.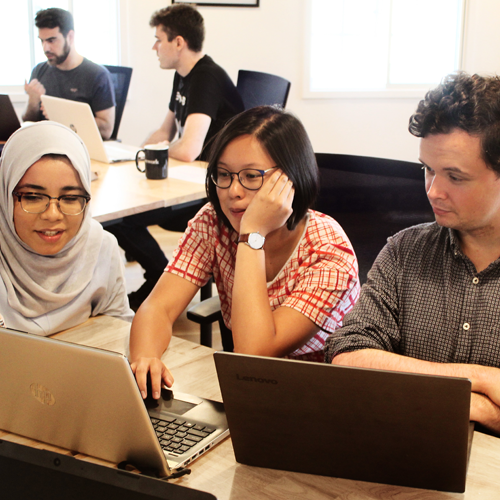 How are you different from your competition?
Multiverse was created to provide an outstanding alternative to university, ensuring that high potential candidates are no longer overlooked, simply because they are not a graduate. There are a myriad of reasons why a person does not have a degree, but we believe these do not have to be a barrier to success! We work with some of the biggest companies in the world, providing apprenticeships that teach the most in-demand skills across a range of industry sectors.
A real stand-out of Multiverse is the 1:1 sessions every coach has with their apprentices, where we discuss their role, progress on the course, and how we can use the skills learned to further their careers.
Our unique combination of content sessions, 1:1 coaching sessions and strong client relationships allow us to tailor the learning experience to our apprentices' specific roles and meet a recruitment need for our clients. My apprentices have been astonished at how far they have come since their first session, and not just because they have gained considerable data analytics skills; they now feel confident working with stakeholders at all levels of their business and understand the value they bring to their teams. Many credit our attention to them as an individual as a fundamental reason for their success.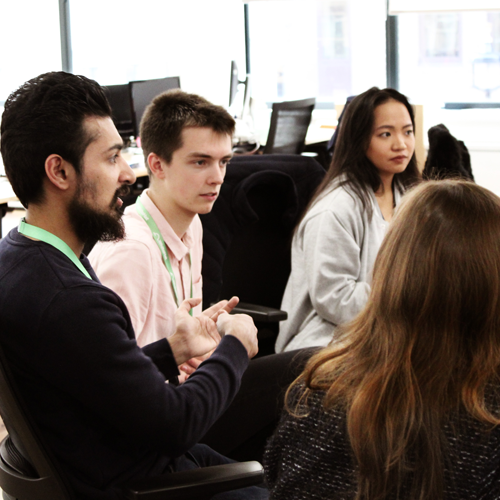 What was your biggest lesson of 2020/post-COVID-19?
That remote education works.
I'll be honest, I wasn't the most excited person in the room when remote delivery was announced. My delivery experience is based on school science labs where I must physically interact with equipment to demonstrate a concept, so moving behind a desk seemed…weird? I needn't have worried.
In early March 2020, our leadership team anticipated the lockdown and wanted to ensure a seamless transition for our apprentices; that both allowed them to continue their programme of study and provide a support network through our Community offering. Coaches were given specialist training in remote delivery, supplied with all the tech they would need to deliver their sessions online and regular CPD to ensure we were developing, not just maintaining our skills.
Since the first lockdown, we've tripled the number of apprentices on our programmes and they report high satisfaction across a range of metrics. We even got the seal of approval from Ofsted! My learners continued to thrive as they navigated working from home for the first time and now, in some cases, a hybrid arrangement.
None of this would have been possible without the trust Multiverse has in its employees. They know that each of us is bringing our best to each day, always putting our apprentices first. By providing us with the tools necessary to remain effective, we can continue to grow and improve the lives of so many more future apprentices.
Welcome to Talentful
We help talent leaders succeed by providing experienced in-house talent acquisition teams who are dedicated to your business via a monthly subscription model, allowing you to scale quickly and efficiently.