Talentful's Q2 Mission Update 2021
9 September 2021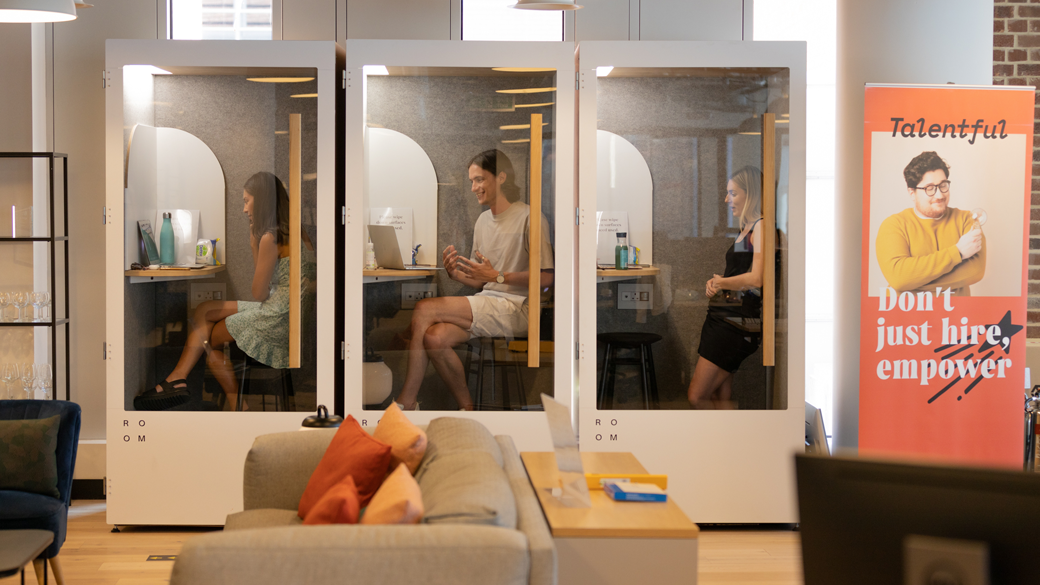 We're on a mission to invent the future of recruitment and transform the industry as we know it. We took time to reflect on the previous six months and discussed plans for the next stage of our growth strategy.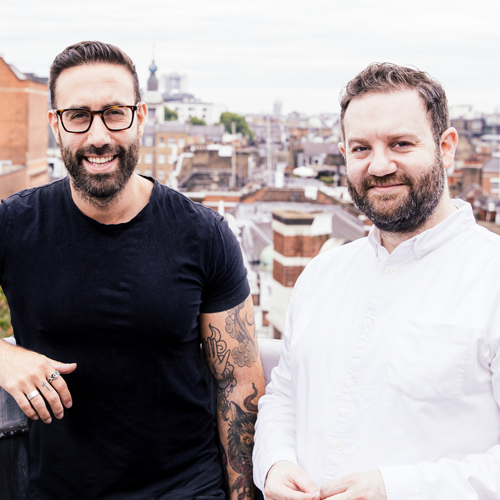 In 2015, Talentful's founders Phillip Blaydes and Christopher Abbass saw a gap in the market to help hyper-growth technology companies scale quickly and efficiently. At the time, both worked as in-house recruiters at tech startups and both shared the same simple goal: to fix an industry that was quite clearly broken.
Their joint vision for the future was to make hiring processes more transparent and effective within scaling tech businesses – doing away with commission and unrealistic KPIs and essentially changing a perceived reputation within the recruitment industry for the better. 

Reflecting On The Last Year:
After a challenging period in 2020 for every industry, we saw our growth as a business and team take a positive turn at the end of the year. 
In the first half of 2021, Talentful began working with 76 new clients, ranging from scale-ups to enterprise tech businesses. We started working in-house with Deliveroo, Pinterest, Checkout.com, Expedia Group, HubSpot, Asana, and Atlassian, to name a few – many of which have come through referrals from our other clients. 
Alongside working with a number of new partners in 2021, our current partners were also thriving. In March 2021, Hopin was officially named Europe's fastest-growing startup of all time after reaching a $5bn valuation in just a year and nine months. In April, Samsara was named the second-fastest growing company in America by the Financial Times. Two months later, Depop, one of our longest serving clients, was acquired by Etsy for $1.6 billion. Gorillas hit unicorn status just nine months after launch, beating the record set by Hopin in 2020 for the fastest European tech company ever to reach unicorn status. 
With our global network of clients expanding, our internal team has also needed to grow to be able to support them. Our own hiring started to ramp up across the UK and the US in January this year. In Q1, 78 people joined us, and in Q2, we welcomed another 42 new starters globally.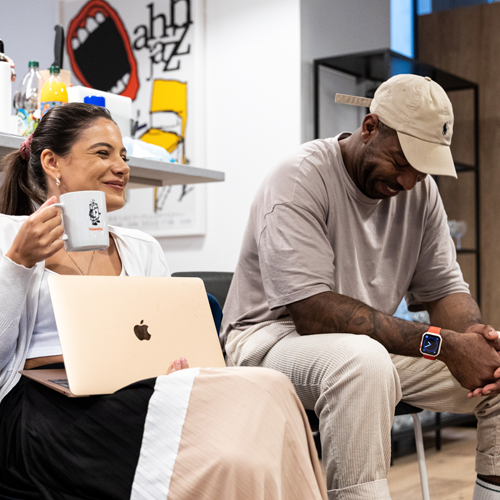 Our Future:
After tripling headcount and revenue in 2021, what's next for us? 
We currently have offices in London, Berlin, San Francisco and Austin and we will be opening two new bases in New York and Manchester in the near future. We have plans to grow from 250 people to 1400 by the end of 2025 and will be opening even more offices worldwide.
Talentful is on track to become the global go-to talent consultancy, chosen by the best recruiters to build their careers and selected by the most innovative tech companies who want to scale to their full potential.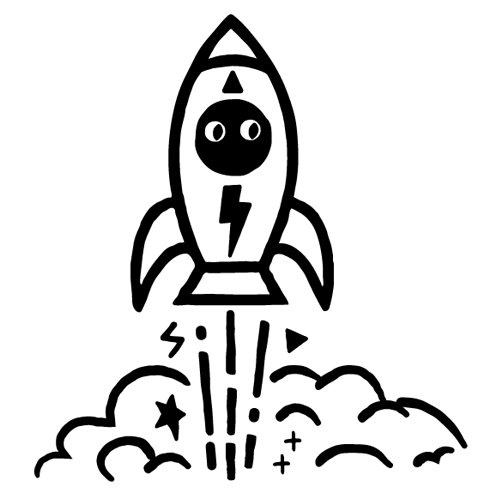 Talentful Today:
New Leadership Roles 
Having tripled in size in a year, our leadership structure is changing. As we continue to grow, decisions have been made to delineate responsibilities, so our founders Phillip and Christopher, and the broader leadership team, can build an even greater, more successful company both for our team and our partners. 
Moving forward, Christopher Abbass is taking the role of Chief Executive Officer. He will lead the Global Executive Team and own the vision of the company. As our network of clients has expanded rapidly in the last year, Phillip Blaydes is now Chief Product Officer, taking on the role and responsibilities of owning the global delivery organisation and the future product roadmap for Talentful. As CPO, Philip will be focusing on the innovation and design of Talentful's in-house model, as well as overseeing our go-to-market product strategy as we continue to evolve. 
Jack Carvel, who was previously Global Operations Director, has been promoted to Chief Operating Officer. In his new role, Jack will oversee Talentful's ongoing operations to ensure relevant targets are achieved which are aligned to our global growth strategy. This will involve driving extensive and sustainable expansion, decreasing our client lead time as we onboard more partners and ensuring our consultants are successfully embedded in-house with our partners as quickly and efficiently as possible.
The Talentful Global Executive Team now comprises of Christopher Abbass – Chief Executive Officer, Phillip Blaydes – Chief Product Officer, Jack Carvel – Chief Operating Officer, Sam Lipman – Chief People Officer and our new Chief Revenue Officer, John Freshwater, who joined our team in August.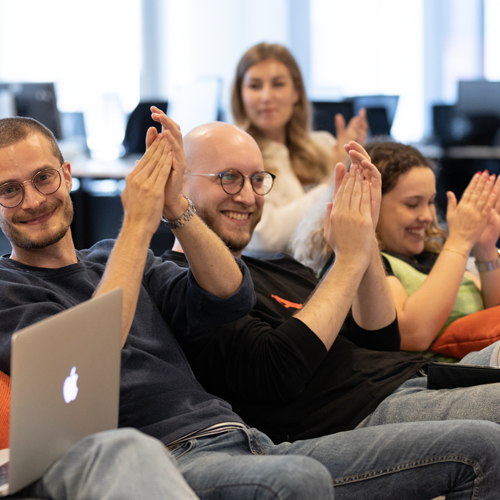 Investing In Our People: Salary Benchmarking And Benefits 
At Talentful, our success is based on the exceptional quality and valued commitment of our employees.
As we scale, we're continuing to work hard to ensure that our people remain our primary focus and therefore receive the required support they need to focus on their development, both personally and professionally. 
We're continuing to develop the benefits and compensation that we offer our team and future employees. This will include introducing new career development and training initiatives, additional wellbeing support, flexible working benefits and a rewarding and fulfilling working environment. More than ever, we're focusing on creating a successful reward philosophy and a robust and transparent career framework for everyone in the business.
We are also currently reviewing our salary benchmarking, revisiting salaries and compensation structures that are attractive to our current employees and future talent, something we feel is essential in this highly competitive market.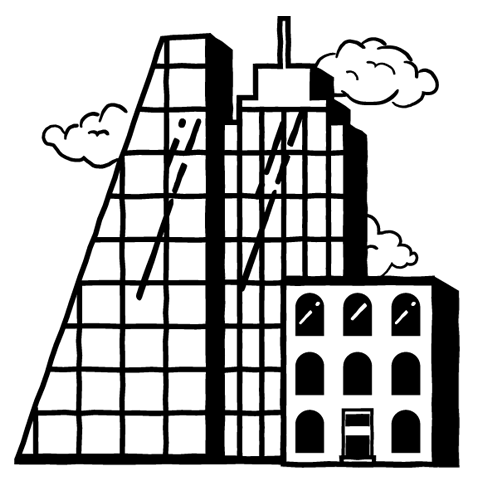 After a hugely fast-paced and eventful six months, it was important to stop and take stock of just how far we've come. However, the journey for Talentful does not end here. With plenty of exciting developments on the way in H2 2021 and beyond, we're excited for what the immediate future holds and the impact we can continue to have in the recruitment industry. 
To follow our progress, connect with us on LinkedIn, or subscribe to our newsletter through our home page.
Welcome to Talentful
We help talent leaders succeed by providing experienced in-house talent acquisition teams who are dedicated to your business via a monthly subscription model, allowing you to scale quickly and efficiently.