Our UK Black History Month Heroes: Floella Benjamin
18 October 2021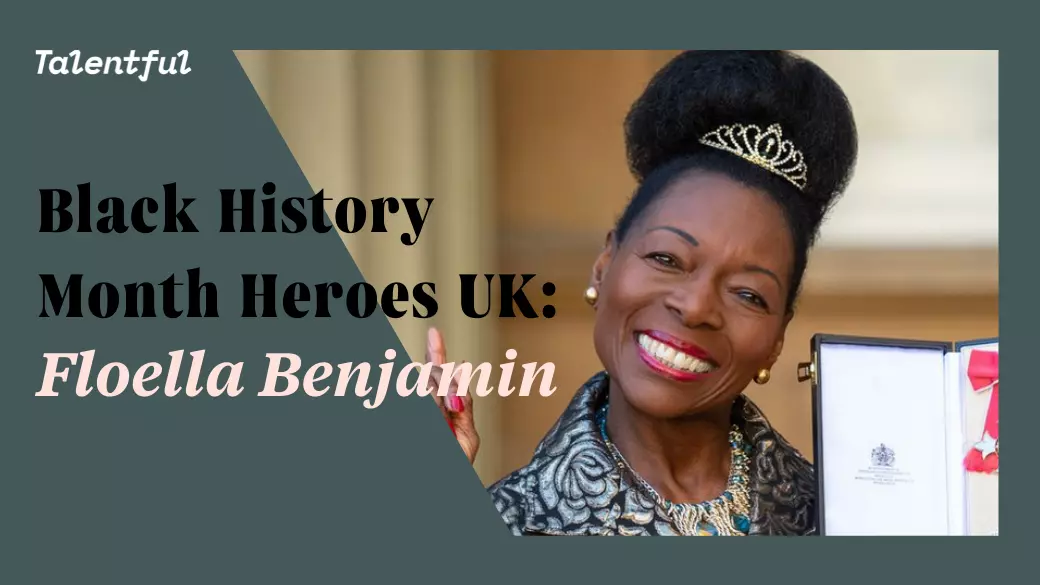 "When diversity is embraced we become culturally richer." - Baroness Floella Benjamin, DBE.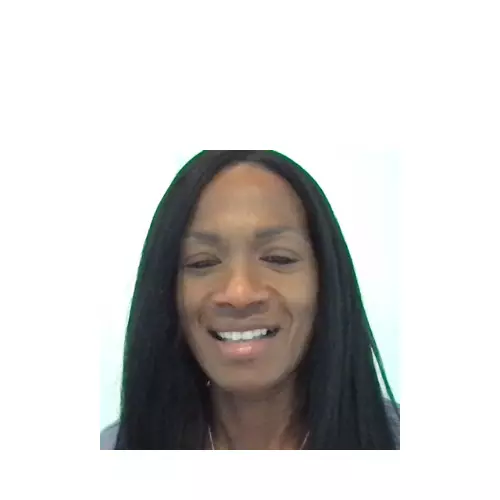 Written by Sophia Barker, Senior People Partner, Talentful.
On 12 March 2020, Floella Benjamin, OBE, was invited to Buckingham Palace to collect her Damehood Medal to honour her contributions to charity work. Her medal was presented to her by Prince Charles, and instead of the customary handshake, they greeted each other in a COVID safe way, with the namaste greeting. A few days later, the United Kingdom went into lockdown.
But who is The Right Honourable Baroness Benjamin, DBE and what has been her contribution to Britain?
As an actress, presenter, writer, independent producer, businesswoman, media regulator, author, political activist, and charity supporter, Floella Benjamin has had a diverse career and made vast contributions to British history over the last sixty years.

Born on the Caribbean Island of Trinidad in a small town called Pointe-a-Piere, Floella Benjamin came to Britain in 1960. One of six children, Floella dreamed of being a teacher from an early age. Her father, an avid jazz musician and philosopher, opened Floella's mind to the world around her and taught her "how to think outside of the box".
Like the many Caribbean/Asian or African origin families, when Floella arrived in England, she experienced a huge culture shock. Unlike the warm sunny island she had left behind, she describes Britain as cold, bleak. Instead of being treated kindly and with respect, she found the people of Beckenham, Kent, unwelcoming and often experienced racism.
Floella quickly learned that if she were to survive in this new place, she would have to live in two cultures fast! Floella talks openly about her hopes and fears and how courage and determination can triumph over adversity in her book "Coming to England", initially published in 1995 and republished as a children's storybook in 2020.
At the age of sixteen, she suffered another devastating blow when she had to leave school because her parents could not afford for her to stay on to complete her A-Levels. Floella had dreamed from an early age to be a teacher. Undeterred, Floella worked in a bank for three years and attended night school. Whilst working at the bank, she thought she could be Britain's first black female bank manager, but quickly realised in the 1970's "that it was an impossible dream in those days."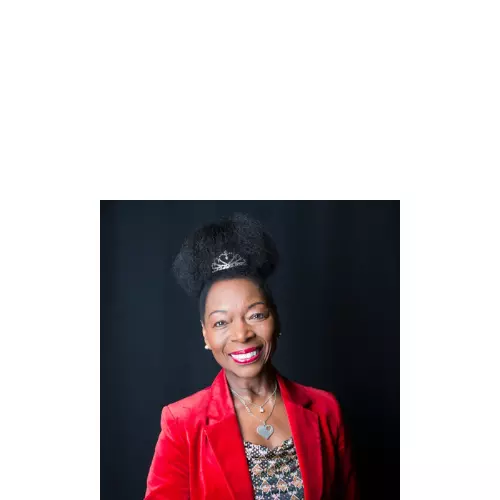 Whilst working at the bank Floella spotted an advert for a theatre production and auditioned for a part in a national touring hit musical "Hair". Not sure if she would get the part, or even if she liked acting she asked the bank to keep her job open, so she "would have something to come back to if things didn't work out."
Following that success, Floella went on to secure parts in other West End musicals, "Jesus Christ Superstar", "The Black Mikado" and "The Husband in Law". With no plans to look back, Floella set her sights on securing parts on British television. There were several auditions, and eventually, she got her break. She landed the part of Barbara and appeared in the television drama "Within These Walls' (1974 and 1978), portraying life in a fictional women's prison HMP Stone Park. 
At the same time, Floella appeared unrecognised on the iconic 70's children's educational pre-school series Playschool. Starring alongside presenters such as Derek Griffiths (one of the few other black presenters on mainstream television), Floella will be remembered for her iconic look. Floella chose to be the first black presenter to wear her hair in beads, unheard of in the 1970s but now acceptable fashion. 
While working in television, Floella fought hard for diversity and programmes to reflect the community and black British people. She often questioned why black actors were stereotyped into the roles of villains or crooks and received fewer opportunities to play professional acting parts. Floella has said that her questioning led to a memorable conversation where she was told that if she kept this up she would have "no future in television!" However, undeterred, Floella secured other roles on children's television, presenting Playdays as well as appearing in many more television dramas, including Angels, Crown Court, The Gentle Touch and Dixon of Dock Green. In later life, Floella went on to perform in a stream of pantomimes. 

So why should Floella be honoured and what has her contribution been to British history?
In 1995 Floella published her first book "Coming to England", later in 2020 republished as a children's storybook.

She has run more than ten London Marathons to raise funds for charities such as Barnardos and The Sickle Cell Society.

Floella has held Vice-president posts for NCH Action for Children and Barnardos and is the Patron for the charity Beating Bowel Cancer.

Floella has presented and produced numerous programmes, not only for the UK but other Commonwealth countries and in 2001 received an OBE for her contribution to television.

In the same year, she was also asked to be a Governor at Dulwich College and opened a new wing, somewhere that holds a special place in her heart as both her mother (as a laundry worker) and her son (attended as a pupil) have a connection with the school.

In 2004 Floella received a BAFTA Special Lifetime Achievement Award for her contribution to film and television.

In 2005 she received an honorary doctorate from the University of Exeter for having had an influence on British society through her work in children's education and later was installed as The Chancellor of Exeter University.

Floella was appointed Cultural Ambassador for the London 2012 Olympic Games and was also asked to lead the Olympic Torch through Peckham.

She has been President of The Ramblers and used her platform to encourage people of all walks of life to keep fit, physically, emotionally and mentally by doing what comes naturally – walking.

In 2010 she was made a life peer and was introduced to the House of Lords as Baroness Benjamin of Beckenham. In 2020, Floella received a Damehood for her contribution to charity.

Most recently, Black History Month invited Floella Benjamin to speak at the Transgenerational Trauma Conference about the trauma experienced by the Windrush generation when they came to Britain.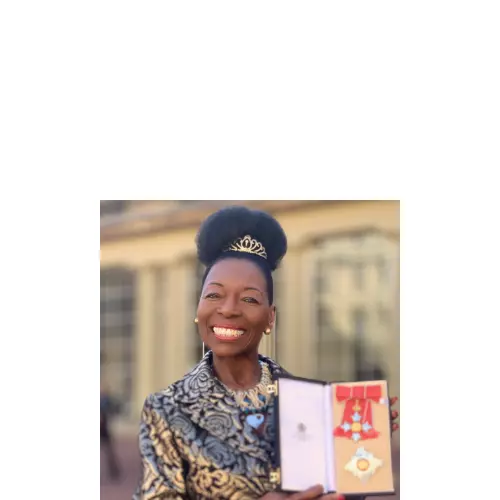 So why is Floella Benjamin my Black History Month hero?
Growing up as a young black girl in 70's Britain it was not uncommon to walk home from school and see walls or buildings with a National Front Swastika sign or signs with the words telling me that I wasn't welcome in the UK and I should go home. I used to ask my mother "Why do they want me to go?" "Don't they know I was born here?" "Where could I go?"
So to see the face of Floella Benjamin smiling on national television at four O'clock was inspirational. She looked like me and I could identify with her black skin, thick lips and plated hair. She was on a programme and watched and accepted for who she was by millions of people like me. She smiled and I smiled back. She was beautiful and that meant I was too. Floella and her fellow presenters shaped my early learning. Play School taught me to recognise my shapes, tell the time and about the wilder world. They covered subject matters such as how chocolate biscuits are made, or how the milk we put on our cereal arrives at our doorstep. The lady with black skin and beads in her hair was educating and shaping the minds of my generation.
Despite adversity, Baroness Benjamin never let people stand in the way of her passion for inspiring children. She kept smiling and pushing through. Diversity and having an understanding of the world we live in has always been important to Floella Benjamin. She is quoted as saying "when diversity is embraced we become culturally richer" and Britain has certainly become culturally richer from the efforts and generosity of Baroness Floella Benjamin. 
Welcome to Talentful
We help talent leaders succeed by providing experienced in-house talent acquisition teams who are dedicated to your business via a monthly subscription model, allowing you to scale quickly and efficiently.